DEVELOPMENT OF THE CONTROL SYSTEM FOR AN PERSONAL ELECTRIC VEHICLE
Pham Quoc Thai

Da Nang University of Science and Technology - Danang University
Keywords:
Personal electric vehicle, personal space, pedestrian, transportation system
Abstract
This study describes the design and implementation of a personal electric vehicle that is environmentally-friendly, compact, and convenient to use in pedestrian areas such as sidewalks, campus
and airport areas. Furthermore, an assistance system for the vehicle that supports the driver in recognizingthe psychological strain of surrounding pedestrians and informing the driver about the invasion of the PMV using a vibrator and indicator was proposed. The experimental results revealed that the vehicle was operated stably at the maximum speed of 10 km/h and the maximum load of 150 kg, and the effectiveness of the assistance system was clearly confirmed
References
Segway - The leader in personal, green transportation, http://www.segway.com/.
Toyota | personal mobility | Winglet, http://www.toyota.co.jp/jpn/tech/personal_mobility/winglet.html.
yooPT your personal transporter, http://www.ewee-pt.com/.
Suda Yoshihiro, Vehicle Dynamics and Control for Sustainable Transport. 13th Asia Pacific Vibration Conference, 2009, pp. 1–11.
J. Butler and A. Agah, Psychological effects of behavior patterns of a mobile personal robot, Autonomous Robots, 2002, pp. 185–202.
M. L. Walters, K. Dautenhahn, R. Boekhorst, C. Kaouri, S. Woods, C. Nehaniv, D. Lee, and I. Werry, The influence of subjects' personality traits on personal spatial zones in a human–robot interaction experiment. Proceedings of IEEE International Workshop on Robot and Human Interactive Communication, 2005, pp. 347–352.
Hall, E.T., The Hidden Dimension. Anchor Books, New York, 1982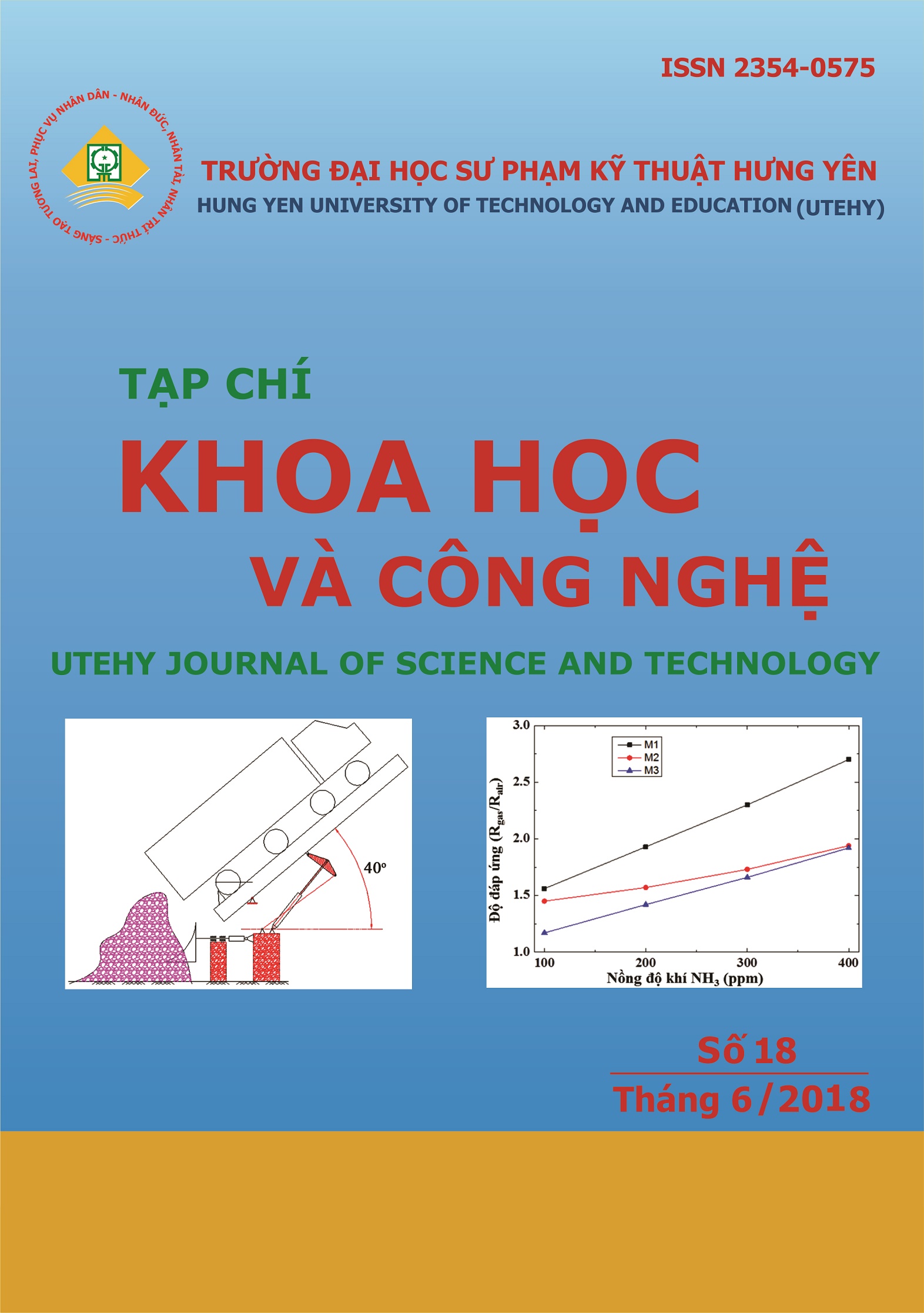 How to Cite
Pham Quoc Thai. (2018). DEVELOPMENT OF THE CONTROL SYSTEM FOR AN PERSONAL ELECTRIC VEHICLE. UTEHY Journal of Science and Technology, 18, 15-19. Retrieved from http://tapchi.utehy.edu.vn/index.php/jst/article/view/103